About My Books
Just One Note
What if, on a particular day in the future, you could send an email that would change your past? What would you change? How many lifetimes would it take for your life to be perfect? Diana spent her life married to her college sweetheart – a dream who believed that such a day was coming. She gave up her musical and theatrical aspirations to bear his three sons. Now, at last, the day Joe said was coming has arrived. Should she hit send?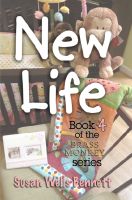 New Life (Book 4 of the Brass Monkey Series)
Forty-five and pregnant, Claire is playing a high stakes game of hide and seek with her baby's father. Milo, distracted by his new business venture, has a blind spot when it comes to figuring out why Claire is avoiding him.
Meanwhile, his partner Sax is relishing his new profession, even as it drags him into the disturbing world of the Goth scene. And Sondra is attempting to calculate her way out of a marriage to a much younger man and into a generous cash settlement.
What they all wish for, in one way or another, is a NEW LIFE – and this may be their last chance to start over.
Night Life (Book 3 of the Brass Monkey Series)
Things are changing down at the local watering hole…
Actress-turned-comic-book-muse Sondra is contemplating marriage to a man half her age. Already familiar with the seamy underbelly of Sun City, former cop Sax finds himself back on the job. Milo, lonely and bored, begins bartending at the Brass Monkey. But Claire may be making the biggest change of all…
And when Sondra's life is threatened, her friends come running to help.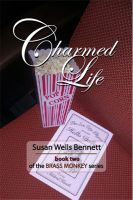 Charmed Life (Book 2 of the Brass Monkey Series)
Aging actress Sondra Lane hasn't had a good break since the disco era. Now past sixty, all she has to show for her years in Hollywood are a B-movie credit and a vintage red convertible. With no love and no audience, where is the Charmed Life she once believed was her destiny?
Wild Life (Book 1 of the Brass Monkey Series)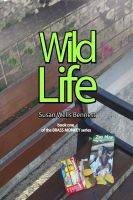 Milo Crosby is a retiree with too much time and too many women on his hands. He's the thorn in a zoo volunteer's side, an easy mark in an aging actress's sights, and the co-conspirator in his doting granddaughter's life. When all four paths intersect, Milo discovers just how WILD LIFE can get.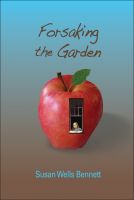 Forsaking the Garden
Is knowledge bitter or sweet? Fourteen year old Irene's parents spent a lifetime building a paradise which sheltered her and her siblings from the harsh realities of the world. A mix of love and deception kept her feeling secure and in control until the day a stranger with a newspaper tore down the walls of protection and lies, and her world would never be the same again.
An Unassigned Life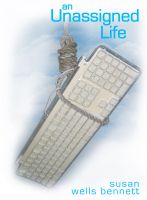 Frustrated novelist Tim Chase just thought of the best plot idea he has had in three years. The problem is he's dead.
Now he's stuck in the afterlife as an unassigned soul with two goals in mind: getting his last and greatest novel published and moving on.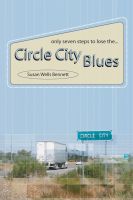 Circle City Blues
When the love of his life leaves him for an online knight, Declan "Mac" MacDougal moves through the seven stages of grief while crisscrossing America: rescuing damsels, advising the lovelorn, reading fantasy fiction and trying to decide where he wants to pull off the road and live his life again. On the way he loses his best friend, a set of wedding rings, his money and possibly his mind, but learns the road to recovery is the next exit after The Circle City Blues.
The Prophet's Wives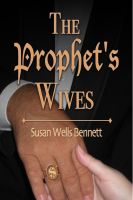 Lazarus Dale can teach you how to reach your full potential through his Learning to Listen Well seminars. You, too, can have a beautiful wife, a successful career, a stylish mansion — all you have to do is follow his instructions for a perfect life.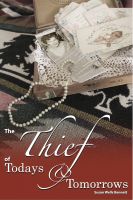 The Thief of Todays and Tomorrows
When Francis DeLucia returns home at the end of WWII, he encounters a job and housing market crowded with other returning veterans. Desperate to support his growing family, Francis accepts a job from a suspected Mob boss. Katie, his young Irish wife, does her best to support her husband. When she realizes what he may be doing to support them though, she makes a life-altering decision.
* * * * * * * * *
To purchase my novels, follow one of the links below: